By Richard Nata
Want more traffic? All website owners and online stores would love to get more traffic.
There are many ways to Rome.
There are many ways to increase traffic to your website/blog or online store. So, do not be afraid of not being able to increase traffic because one or several ways would be right for you.
This article can help you reach as many visitors as possible.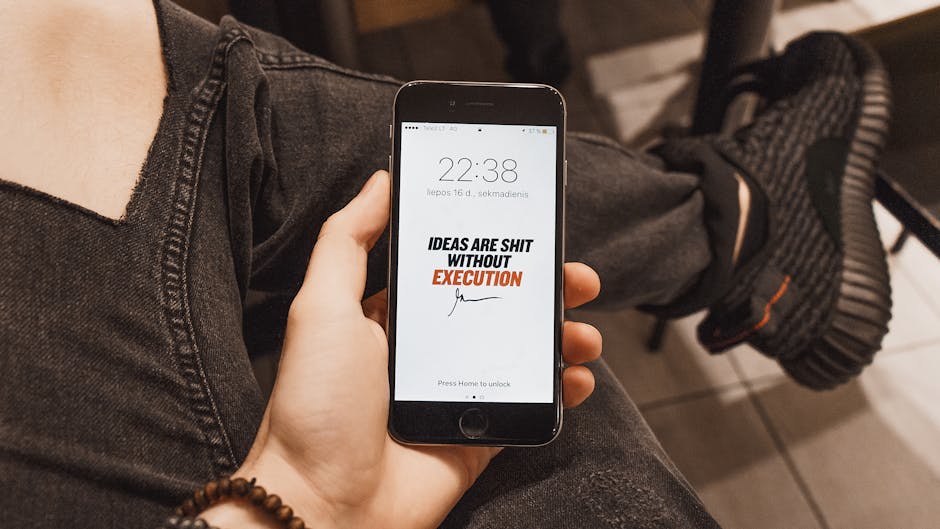 Source image:
https://www.pexels.com/photo/adidas-apple-electronics-footwear-552961/
12 Best Ways to Boost Traffic to Your Website Faster
According to the author, here are the 12 best ways to make traffic from your website/blog increases rapidly:
Advertisement
Advertising is one of the fastest ways to bring traffic to your website/blog.
Ads are divided into free ads and paid ads.
Free ads, of course, cannot give maximum results. While the paid ads can give maximum results, but the price is expensive.
The ads that deliver the maximum results are Google AdWords and Facebook Ads.
Guest Blogging
The fastest way for you to increase traffic to your website/blog is to do guest blogging. You can guest posting to a variety of top world's most famous websites (the popular website).
Guest blogging is the art of publishing posts on other people's websites.
Guest blogging is having the right approach and pitching the right kind of post. And that's something that you can learn how to do.
Danny Iny, Founder, and CEO at Mirasee write 84 guest posts in 10 months! The traffic from his guest posts snowballed until his site was getting 16,000 page views a month. And his mailing list grew from 0 to over 3,000 subscribers!
And now Mirasee (formerly Firepole Marketing) became the multiple-seven-figure global company.
Leo Widrich, co-founder of Buffer: Solely through guest blogging, we've acquired around 100,000 users within the first 9 months of running Buffer.
Neil Patel, founder of Kissmetrics, Crazy Egg, and QuickSprout: I've tried many different inbound marketing strategies, but guest blogging has remained my most treasured tool. QuickSprout wouldn't have been as successful as it's become if I'd neglected guest blogging.
Getting your first guest post published on a popular website is hard since you have no social proof.
If one or more blogs have published your posts, then your next guest post will be easy.
So, try your guest post published on the local blog. After that, you just try to send a pitch to the popular blog.
The more popular blog that receives your posts, the better. Because this is the proof of your credibility and ability.
Examples of top world's most famous websites:
If you become a guest poster at top websites or
popular sites (high-traffic sites) like Huffington Post
,
Forbes, Business Insider,
then your guest posting is one of the best techniques for getting more and more qualified
audiences
.
Why is that? Audiences of the world's top sites can reach millions to tens of million visitors every day. Therefore, create your great article. Publish on the world's top sites. After that,
you can expect hundreds or thousands of new visitors come to your website/blog.
If your great article read by five hundred thousand people and 1% of them visits your website/blog. So, you can get five thousand new visitors. If the average visitor clicks three times, then you got an extra 15,000 traffic.
It is from an article that appeared in the top world's most famous websites. What if you can do guest posts on many popular blogs?
Before doing guest blogging then it is better you read the article
s
below.
If you write for guest posts, then forget about the length and SEO, but focus on data and value.
Build Networks in Social Media
Social media is a gathering place for people from all over the world. They socialize in cyberspace through social media. Therefore, you should build networks in social media.
In social media, you can meet as many people as you could. This is the target of the business network you want to develop.
Advantages if you build networks in social media:
1. You can choose which social media you use in building networks.
2. You can create a good profile on social media.
3. You can create fan pages.
4. You can create a portfolio that shows your skills and experiences.
5. You can know your audiences.
6. People want to hear what you can do for them, and if you can fix their problems, they will never forget you. They will be your fans.
7. You can sell anything on social media.
8. You can ask any question to the experts in social media.
9. You can share your articles and website/blog on social media.
List of social media that you should use to improve your website/blog traffic:
Share Your Content as Much as Possible in Many Places at Various Times
Many people only do once a promotion in their social media. If you want to get more audiences, then you should promote as often as possible in your social media. Do not be afraid of being spammed if you can promote it with a different sentence. Ha...7x
Here's how to change sentences when promoting on social media:
a. Create a tweet from the title of the article that comes with the link.
b. You can use the question model to tweet.
c. Put fact-based information into your tweets.
d. Select one of the quotes of the interesting phrases in the article and share it.
e. Use more sentences in your tweets.
Example sharing on Twitter:
So, you can share more than once from every article on your website/blog.
Just imagine. You have published 500 articles on your website/blog.
Total
extra
clicks you get as much as 150,000 times. So, each article averages 300 clicks.
If you are sharing again 5 times of all your articles. And each time you share an average of 50 clicks. Then you get an
extra
click of 125,000 (5 x 500 x 50) times.
Total clicks: 150,000 + 125,000 = 275,000 times.
Remember this. More share gets more clicks.
So, create a sharing schedule on your calendar now.
Create Controversial Articles
The controversial articles always invite the debate of many people. Therefore, if you write a controversial article, then your article quickly becomes viral.
Viral articles usually invite other authors to create new articles on the same topic or posts that speak about the viral article.
As a result, the topic will become viral. So, the topic could just be a trend on Google or other search engines.
Examples of the controversial articles:
You should give plenty of evidence or facts when creating a controversial article. If not, then you are doing slander or spreading hoaxes.
Author suggestions. Be careful when creating a controversial article because you can be prosecuted.
Create Articles That Evoke Emotions from Your Audiences
Humans are social beings. Therefore, people love socializing activities on social media or the real world.
So, you should create articles that generate emotions from your audiences. After that, they will share your article. If many people share your articles then your website will go viral.
Why are they sharing your article? They share your articles because they are looking for friends. After that, they can share their opinions or argue each other.
That is what is called socialization.
Expand The Internal Links on Each of Your Great Articles
This method is inspired by Wikipedia. If you notice, on every Wikipedia page, there are many internal links. Some pages even have dozens of internal links.
This method makes your audiences can read other articles on your website/blog. And every click from your audiences who want to read other articles on your website/blog means more traffic to your website/blog. Right? He...7x
Create Articles According to Today's Trends
Trends always change every day. Today's trends mean topics what people want to know today. Because most people are looking for the same information on the topic. After that, it has become today's trends.
If you want to write articles based on trends, then use 'Google Trends.' You can see what the trends are today. Google Trends gives you real-time data from more than 100-billion searches through the search engine.
With Google Trends, you can research niche topics by geography or country. After that, you write and publish articles today as well.
Create Tons of Problem-Solving Articles
You should have the ability to see and understand others.
Before writing, you should:
a. You must have the ability to see and understand others.
b. You have to know what problems, many people are facing.
c. You have one or more ways to solve their problems.
I want to tell the truth to you. Most of your audience does not care about you. They only care about themselves. They only care about the problems they face today.
Your audiences
are ultimately reading your post to learn what it can do for them.
They just want to find intelligent and sensible answers to all their problems.
Therefore, if your article only talks about you, you, and you. They will leave you. Ha...7x
So, you must create a problem-solving article to fix their problems. After you help them, then they pay attention to what you say. They also want to buy the products you offer or pay your consulting fees. But you should be able to prove first if you can help them. Ha...7x
If a problem-solving article can help tens to hundreds of people, then you will get tens to hundreds of clicks. Those who feel you have helped will gladly share your problem-solving article on their social media. So, you get dozens of up to hundreds of sharing on social media.
The more people share your article on social media, then the more viral your article will be.
If a problem-solving article can become viral, then you should create more articles like this.
So, you must create tons of problem-solving articles to increase your website/blog traffic fast.
Upgrade Your Old Content and Republishing
The search engines, affordable Google, really like if you update the content on your website/blog.
Author suggestions. You should not just update the content. You should improve your content from good to great. He...7x
The advantages you get if using this way are:
Examples of upgrading articles:
Create
Storytelling
Articles
Lesson Learned from Your

Competitors